Serena and Venus Williams are one of the most celebrated professionals in tennis. Apart from the sport, they also garner attention and adoration from sectors such as entertainment and business. All because of their down-to-earth, respectful, and friendly nature.
The Williams sisters never shy away from showing appreciation for others and acknowledging their skills and efforts. Even when ruling the courts, they didn't let overconfidence and ego take over, and the credit for that partly goes to their mother. Oracene Price's upbringing made them the humble queens they are today.
Oracene Price shares her thoughts about the right way of raising children
While in a 2019 interview, Price gave some advice about the right way of raising one's children. She said, "Kids, learn from you. Help them understand that they have to love their neighbor; they have to be courteous; they have to be kind."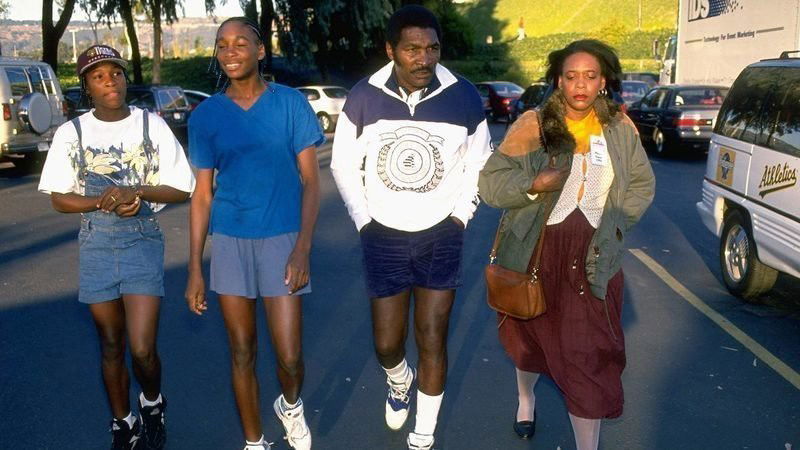 Thereafter, she detailed how putting these things into action go on to provide the actual strength. "That's part of strength because it's easy to go and jump and be belligerent. That's easy. It's hard to, it's very difficult, to be kind to someone who's not being kind to you."
Read more: 'Yes Please' – Serena Williams Reveals Desire to Spend Quality Time With Sister Venus and Reilly Opelka
Price, alongside Richard Williams, trained young Serena and Venus. They not only strengthened their skills, but also instilled the sense of taking one's stand firmly into them. It was later visible in both their on-court performances and off-court presence. For example, the time when Venus was brave enough to go against Wimbledon's organizers for equal prize money even though her career was still in the establishment phase, shows how Oracene's upbringing largely affected how strong of a woman Venus turned out to be.
Venus and Serena Williams' achievement
Starting with the elder sister Venus, the seven times Grand Slam champion turned pro at the age of 14 and entered her 20s with a Wimbledon and a US Open title. Thereafter, she claimed the ranking of world no.1 piled 49 singles and 22 doubles trophies. Further, along with Serena, she lifted 14 doubles majors titles and three Olympic gold medals.
Watch this story: Serena Williams graces the red carpet premiere of Thor Love and Thunder alongside husband Alexis Ohanian
The 23 times Grand Slam champion, Serena, debuted a year after Venus and helped her in establishing a complete Williams dominance over tours. She marked 73 singles and 23 doubles titles under her name, and held the crown of World no.1 for a record 319 weeks. She also touched the milestone of 100 victories on the hard courts of the US Open.
What do you think of the Williams sister's marvelous upbringing and their parents' role in their success? Let us know your thoughts in the comments section below.
The post 'They Have to Be Courteous' – Venus and Serena Williams' Mother Oracene Price Once Shared Some Parenting Tips appeared first on EssentiallySports.