Roger Federer, the 20-time Grand Slam champion, has decided to say goodbye to professional tennis. After going through two knee surgeries and staying on the sidelines for over a year, the Swiss maestro has realized that his body cannot cope with the weight of tennis' hectic schedule.
Although Federer will not be present on the tours, his legendary runs and wins will stay intact. Speaking of which, recently his coach took a trip down the memory lane and recalled one of his best performances.
Ljubičić about a crucial match of Roger Federer
Ivan Ljubičić, the former world no.3 and Federer's current coach, spoke about his 2017 Australian Open finals clash with Rafael Nadal. He used the tussle as an example to point out the champion mindset of the former World No.1. Ljubičić said, "at that time, his head-to-head with Rafa was very negative. There were scars there, so these things meant a lot."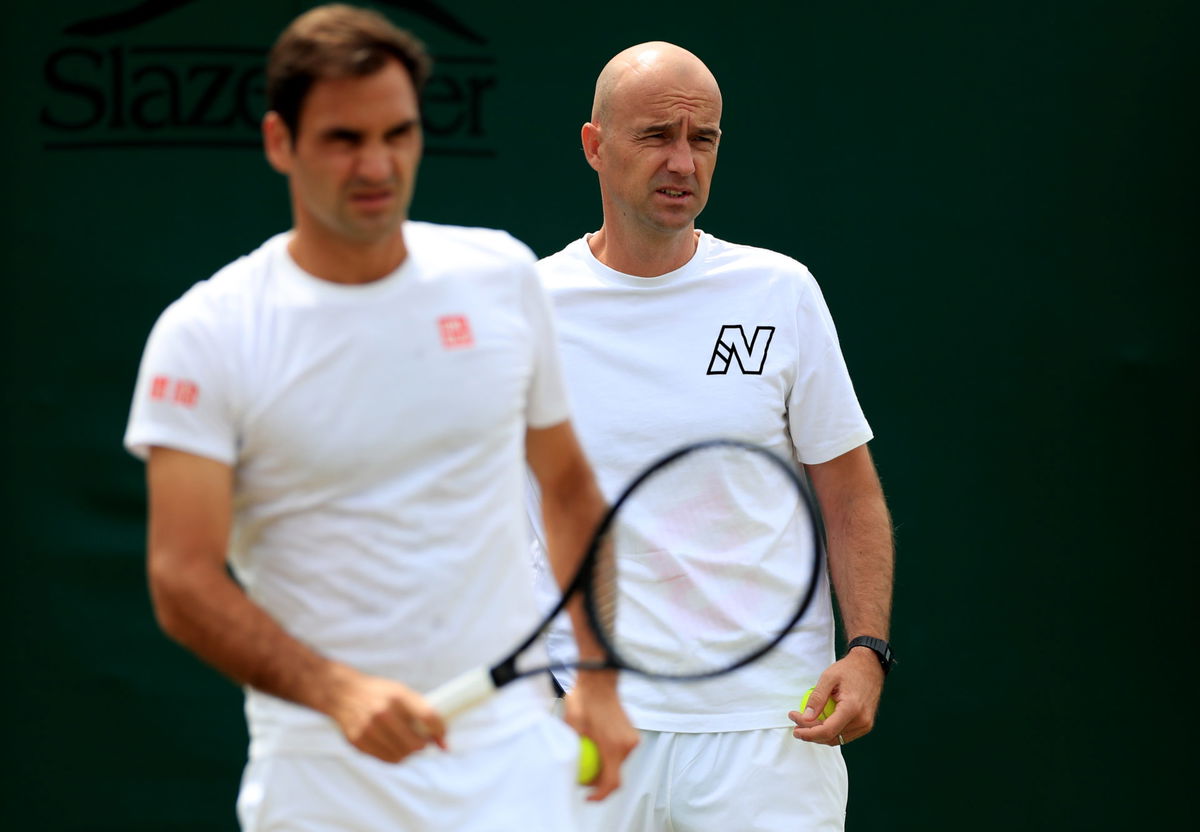 "He played with the conviction that he could win, which was most important for me as a coach. I was worried in that regard in the fourth set, but when I saw Roger at the start of the fifth set. I was calmer because he was playing in the right way."
"In the end, he won. It was a very emotional victory, because he had not won a slam for four and a half years before that." Federer after the 2012 Wimbledon victory against the three times Grand Slam champion Andy Murray faced a lean patch in terms of major titles, until this victory in 2017.
Read more: 'When You Announce Retirement You Should Retire' – John McEnroe Says Roger Federer and Serena Williams Shouldn't Try to Make a Comeback in Tennis
He outclassed the Spaniard in a five set long match of 6–4 3–6 6–1 3–6 6–3 to win the title and then defended the same in the next season. Also in 2017, Federer claimed his eighth Wimbledon title as well.
Federer is gearing up for his last dance at the Laver Cup
The 41-year-old will bid farewell to tennis after today's Laver Cup doubles match with Rafael Nadal. He will compete along with Andy Murray, Rafael Nadal and Novak Djokovic in the fifth edition of the tournament. The big four will participate under Team Europe's banner for the first as well as the last time this season.
Federer will start his journey from doubles. Alongside the 22-time Grand Slam champion and his biggest rival Rafael Nadal, he will lock horns with the American duo of Jack Sock and Frances Tiafoe later today. Further, Casper Ruud, Stefanos Tsitsipas and Andy Murray will initiate the singles run for the team.
Watch this story: Serena Williams sends love as Roger Federer hangs his tennis racket
.