Over the years, we have seen some incredible performances in the sporting world. From Michael Phelps' dominance at the Olympics to Simone Biles setting higher standards, fans have been treated to some epic achievements. Further, the tennis world is no exception, as we have seen the likes of Martina Navratilova, Serena Williams, Roger Federer, and others put on audacious displays on the tennis court.
In particular, Navratilova is one of the most decorated players in tennis. She dominated the tennis world in all three formats: singles, women's doubles, and mixed doubles. Over the past few years, Navratilova has often used social media platforms to give her views on various aspects of life. Recently, she lauded one of the brilliant performances by an American gymnast.
Martina Navratilova reacts to the wonderful performance by Katelyn Ohashi
Earlier this week, a video surfaced on social media in which Katelyn Ohashi put on an incredible performance to score a perfect 10 in the floor routine. Subsequently, Navratilova reacted, saying, "Insane!"
Insane! https://t.co/6utsrZmDYz

— Martina Navratilova (@Martina) September 22, 2022
The event was the Collegiate Challenge at the Anaheim Convention Center. Subsequently, the video of her performance went viral on social media and she became a social media star following her wonderful display.
DIVE DEEPER: Despite $10 Million Loss, Iconic Champion Martina Navratilova Bravely Endured Public Hate Owing to a Crucial Life Decision: 'Not Going to Deny My True Nature'
Simone Biles once praised Katelyn Ohashi, who defeated her to win the 2013 American Cup. Biles said, "She was one of my really big inspirations. So to be able to train alongside her was actually very intimidating. I was terrified of her at first until we got to talking and became close friends."
Navratilova reacts after a fan claimed her to be the GOAT over Serena Williams
Recently, a fan compared the stats of Serena and Navratilova and claimed the latter to be the GOAT over the 23-time Grand Slam champion.
Watch this story: Rise of a superstar – Iga Swiatek's victorious moments on the WTA tour
However, Navratilova felt that it wasn't appropriate to compare two different eras. Further, she gave Carlos Alcaraz's example to explain her statement.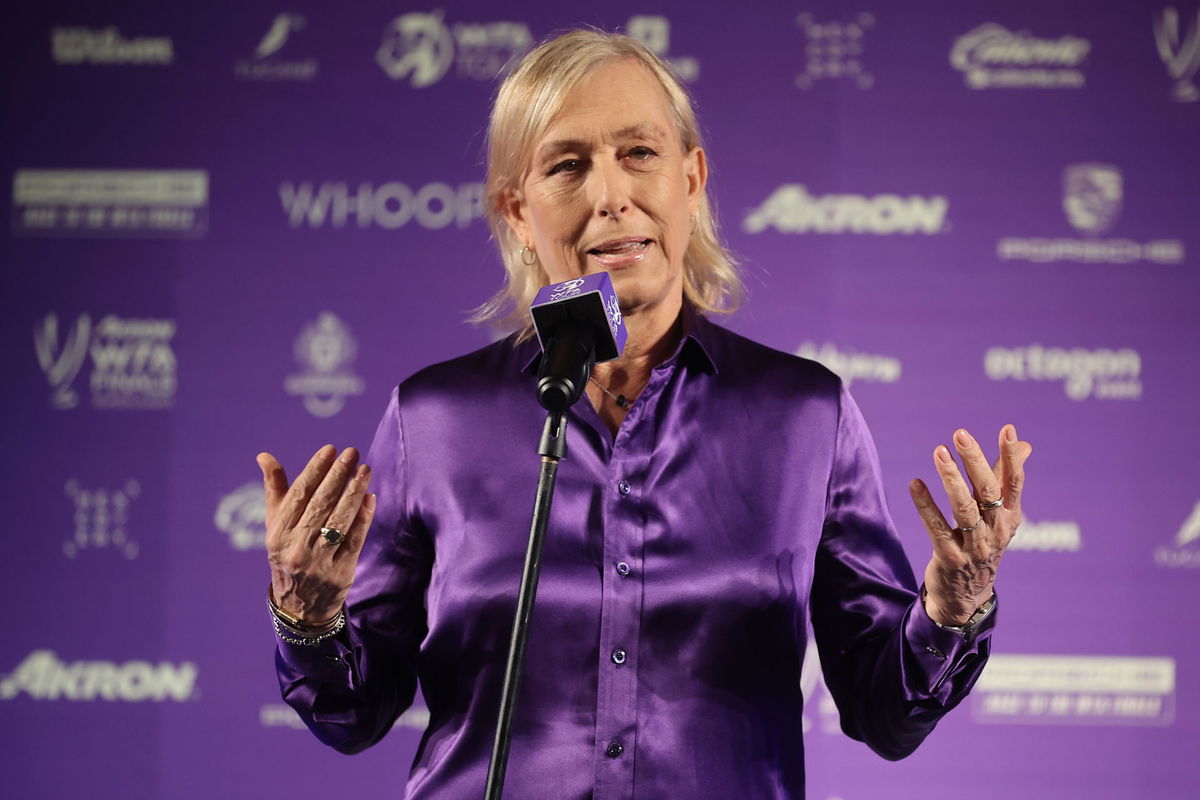 While Serena announced her retirement after the US Open, Alcaraz went on to win his maiden Grand Slam title at the tournament.
The post Martina Navratilova Left Awestruck After Watching Gymnast Katelyn Ohashi's Performance appeared first on EssentiallySports.